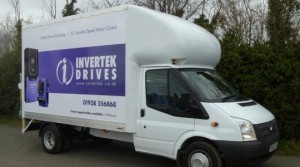 We are experts in the integration within our body design of a wide range of taillifts whether they be Column, Cantilever or Tuck Away, as well as internal taillifts on the smaller LCV products too.
We are approved and authorised by major producers, like DEL and our fitting technicians are all trained and have completed manufacturers' courses.
We source our taillifts from a wide range of suppliers including DEL, Racliffe Palfinger, Anteo, Dhollandia and Ricon to name a few and ensure that the design, complete with its safety features, form a integrated element of the rear of the vehicle by means of ensuring the correct use of rear hinge designs and bespoke rear frames that ensure a flush finish.
We can also supply and fit Tuck Away lifts to trailers for those operations that require such a design.
Keeping you vehicles moving is our priority and we focus on ensuring that our installations are of the highest quality thus creating high levels of reliability and safety.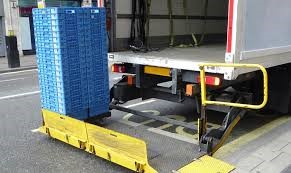 We provide thorough statutory testing and certification including weight testing should you require.
Column
Cantelever
Tuckaway
Safety
This  just a sample of what we have and continue to build.
Taillift and Crane Regulations
There are two important sets of regulations that apply to the supply and maintenance of tail lifts and supporting equipment. Full details of the requirements of PUWER & LOLER are contained in the Health & Safety Executive's Approved Code of Practice.
P.D.Stevens provides full certification in compliance with HSE guidelines and once the vehicles have gone into service we suggest in line with legislation that 6 monthly thorough statutory examinations and certification are carried out to ensure that your vehicle(s) meet all necessary legal regulations especially as testing is MANDATORY for many classes of vehicle.
PROVISION AND USE OF WORK EQUIPMENT REGULATIONS 1998 PUWER
In general terms, PUWER requires that equipment provided for use at work is:
suitable for the intended use;
safe for use, maintained in a safe condition and, in certain circumstances, inspected to ensure this remains the case;
used only by people who have received adequate information, instruction and training; and
accompanied by suitable safety measures, e.g. protective devices, markings, warnings.
LIFTING OPERATIONS AND LIFTING EQUIPMENT REGULATIONS 1998 LOLER
In general, LOLER requires that any lifting equipment used at work for lifting or lowering loads is:
strong and stable enough for particular use and marked to indicate safe working loads;
positioned and installed to minimise any risks;
used safely, i.e. the work is planned, organised and performed by competent people; and
subject to ongoing thorough examination and, where appropriate, inspection by competent people.