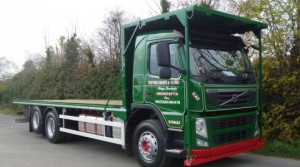 With many customers now using drawbar combinations to maximise their operating flexibility, we have seen an increase in demand for the supply and fitment of such couplings complete with the drop down plates, air and electrics to a wide variety of vehicles.
Whether you operate a 4×2, 6×4 or 8×4 prime mover, we are able to not only select the optimum coupling arrangement from the likes of VBG but also ensure that the installation marries up perfectly to your trailer.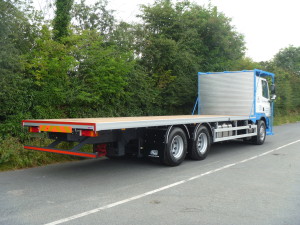 Our service touches on all aspects of this type of coupling whether it be the actual coupling itself (normally a VBG but others are available), the air actuation unit to aid coupling and decoupling, the various endplates and drop-plates as well as a complete range of underrun protection systems for most types of vehicle currently available on the market. All items are well proven and comply with UK Type Approval.

Most common applications include heavy duty Hay and Agriculture Drawbar rigs as well as general logistics applications across a wide of industry sectors including construction and dry freight.
For more information, get in touch.