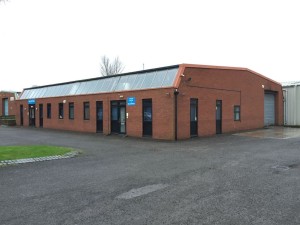 Due to increase in work on all our departments we have expanded the business taking on a 15000sqft building. We have re-located the Commercial bodybuilding department to unit 5, Lewellyn Roberts way, Market Drayton, TF9 1QS.
We are all really excited as this enables us still to work in close proximity yet providing more space for all departments. The Paint shop and Trailer shop remain at the original greenfield lane site.
Our aim is to improve on the throughput and product quality.Having allocated production bays and re-finishing and calibration area's. This  helps us move the vehicles through the workshop quicker and ensures a better quality finish.